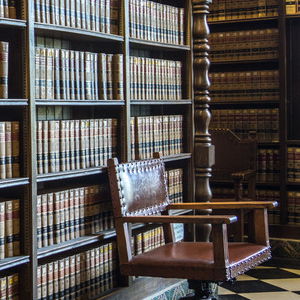 Hobson-Newman & Amritt with its expertise is fully equipped to respond effectively to clients' needs. The Partners of the firm namely Mrs. C. Marissa Hobson-Newman and Mrs. Kerryanne Amritt have together over thirty (30) years experience in Corporate Law, enforcement of Banking and Securities Regulation, Compliance and Due Diligence, Offshore Financial Services, Real Estate, and Litigation.
Serving our clients professionally and effectively is of utmost importance to us as we are proud to represent a wide cross section of clients. We ably represent:
• Reputable local conglomerates
• Banks and Non-bank financial institutions
• Regional Regulatory Authorities
• International Firms
The Firm understands clients' needs in this dynamic environment, and is committed to providing efficient, accurate and prompt legal services at competitive cost. We also offer flat rate fees for several of our services based on the complexity of the issues presented.
Mission & Vision
At Hobson-Newman & Amritt, our mission is to take a genuine interest in our clients, understand their objectives and exceed their expectations. We dedicate ourselves to these values.
We will work hard for our clients in order to provide superior legal services on a timely, effective and efficient basis. Our mission is to be regarded as the leading legal and consultancy office while maintaining the highest standards of professional integrity.
Without inspiration the best powers of the mind remain dormant. There is a fuel in us which needs to be ignited with sparks.